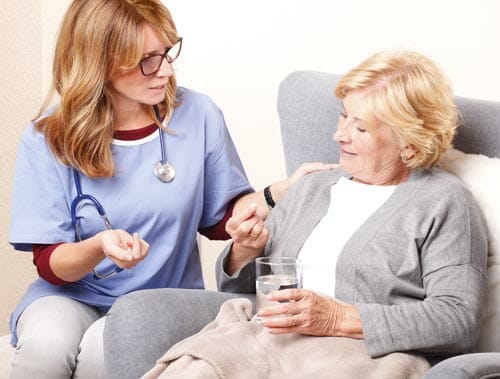 What is an Esophageal Stricture?
An esophageal stricture develops when the esophagus becomes abnormally narrow. This is a dangerous condition because food can become stuck in the narrow area and cause choking. Benign strictures (those that aren't cancerous) often develop because of damage caused to the lining of the esophagus by stomach acid and other irritants. This damage leads to chronic inflammation and scar tissue, which causes the esophagus to narrow. Strictures may also develop after radiation treatment for cancer or surgery to treat esophageal cancer or Barrett's esophagus.
What are the Symptoms of Esophageal Stricture?
Common signs and symptoms of esophageal stricture include:
Difficulty swallowing solid foods
Burning of the throat of or chest
Esophageal spasms
If you are experiencing symptoms of esophageal stricture, schedule an appointment with Digestive Health Associates of Cheyenne to have a provider evaluate your condition, run tests, and discuss your treatment options.
How Do You Treat Esophageal Strictures?
To diagnose esophageal stricture, we may run diagnostic tests such as a barium swallow, esophageal manometry, or esophageal motility to measure the narrowing, pressure waves, and muscular strength and coordination of the esophagus. Once your doctor makes a diagnosis of esophageal stricture, if the stricture is benign, treatment may include dilation to widen the esophageal passageway. We may also give you medication to reduce stomach acid production and help relax the esophageal muscles. If the stricture is malignant, we may use temporary metal stents to widen the passageway. In more severe cases, we may recommend surgery. Our board-certified, experienced physicians at Digestive Health Associates of Cheyenne are committed to providing you with the best diagnosis and treatment options to manage esophageal stricture. Contact us today.
Learn More: Esophageal Stricture
American Society for Gastrointestinal Endoscopy
Ready to Schedule an Appointment or Need More Information?
At Digestive Health Associates, we are dedicated to helping you achieve and maintain an optimal level of digestive health.